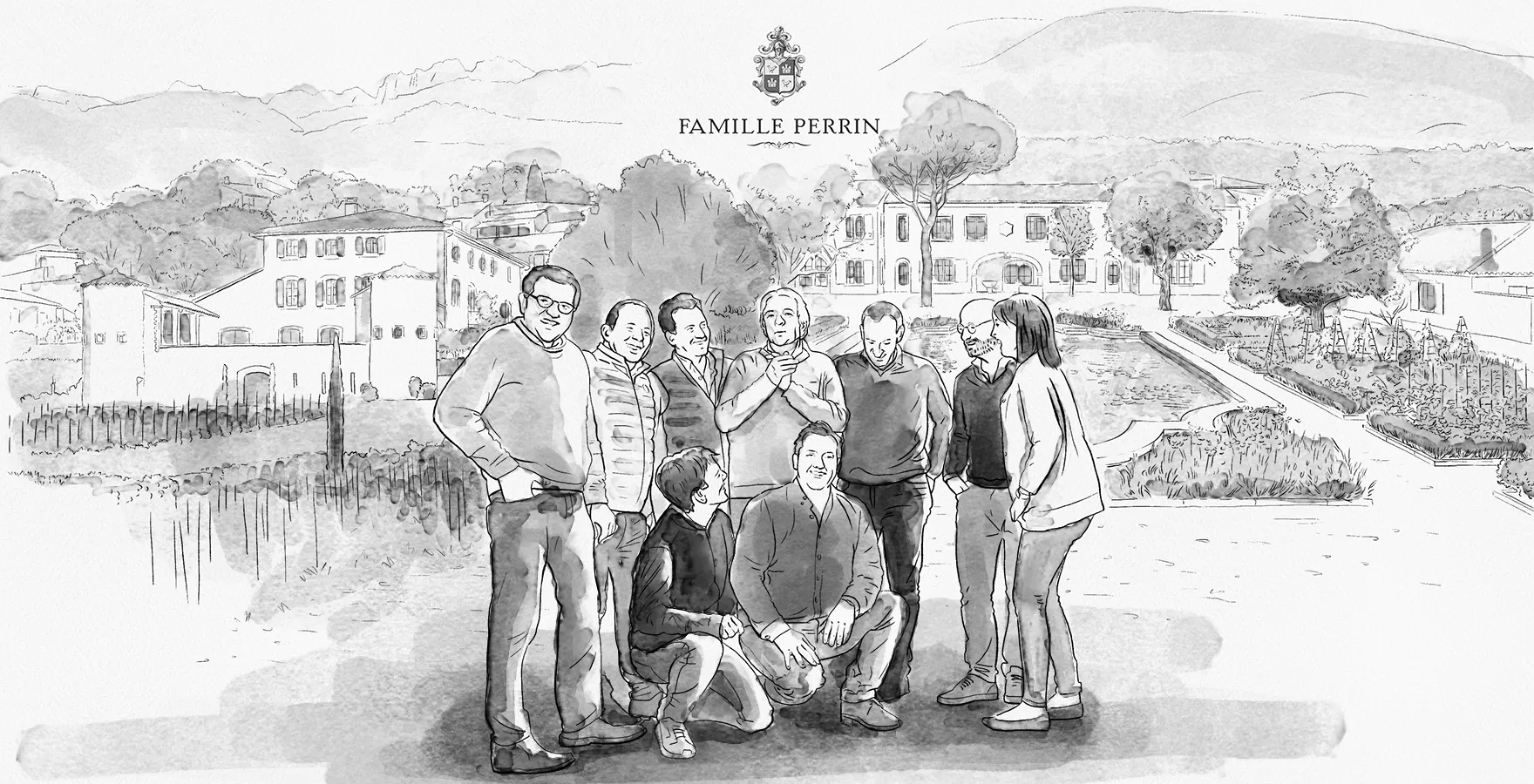 Primum Familiae Vini
Famille Perrin
To follow your own ideas, sometimes regardless of those of others, is to affirm your identity, at the risk of perhaps being misunderstood – at least for a while.
Absolute respect for the terroir
The Perrin family have cultivated their love of wine for several generations. The story begins in the early twentieth century with the Château de Beaucastel, jewel of Chateauneuf Pape.
It was in 1909 that Pierre Tramier acquired the estate. Thereafter, his son in law, Pierre Perrin, followed by his son Jacques Perrin, developed Beaucastel and its vineyards. Today the 5th generation continues the family passion.
The strength of the Perrin Family, is knowing how to cultivate everyone's talents to support their vineyards but always under the auspices of common values: absolute respect for the terroir and the soils, biodynamics as a philosophy of life, pursuit for precision, balance and elegance.
Click on each family's logo to learn more