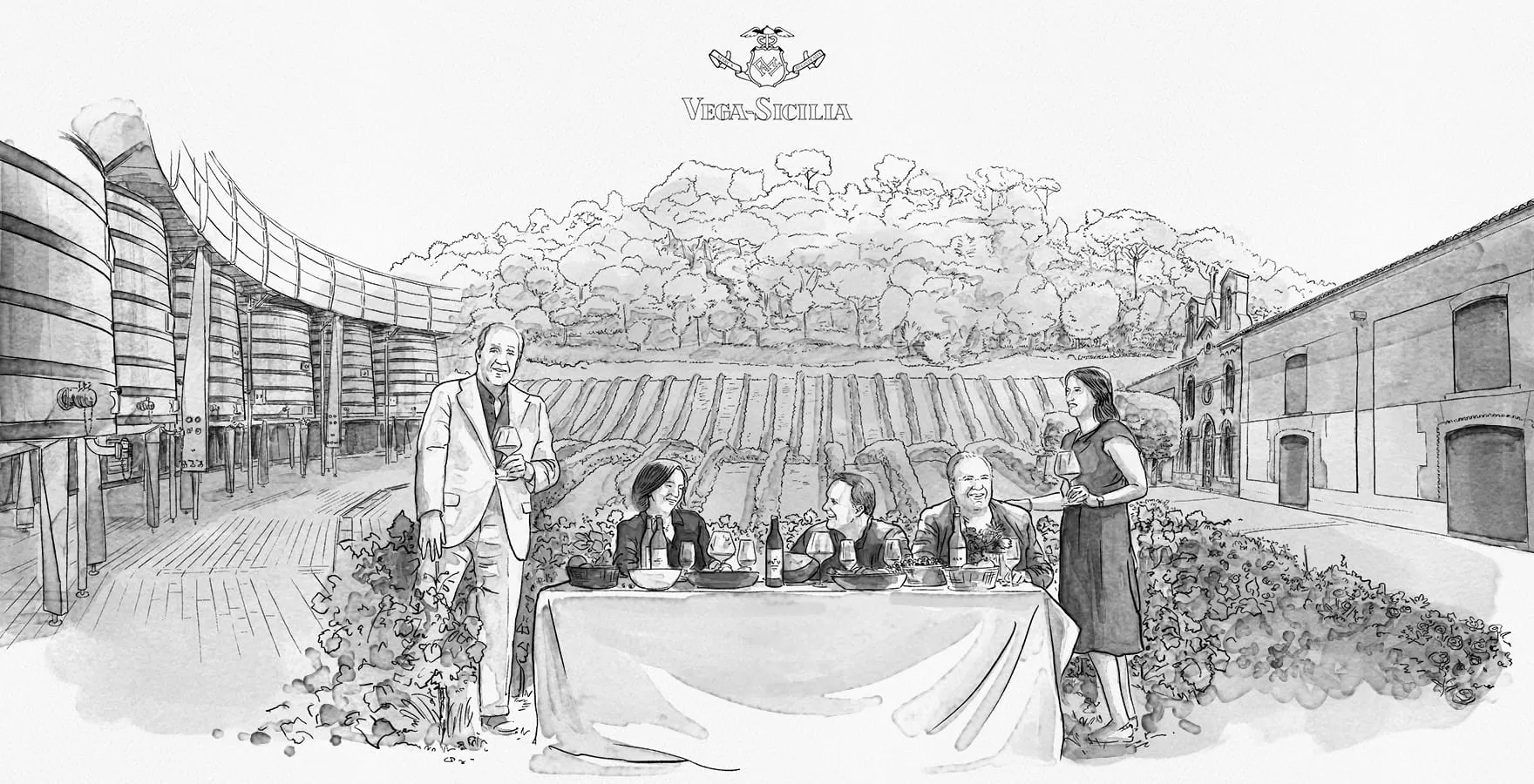 Primum Familiae Vini
Tempos Vega Sicilia
The best wine is yet to be made.
"Beyond the myth, a culture of patience and dedication"
Vega Sicilia was founded in 1864, when Eloy Lecanda established a winery. In 1982 David Álvarez purchased the property with his sons and daughters.
As Pablo Álvarez put it just after the purchase, « Morally, we cannot live off the demand which comes from historic prestige without offering more." Vega Sicilia is self-sufficient, a place with its own, historically proven identity.
Defined as a very Spanish wine, the character of Vega Sicilia is due not only to the top-quality grapes used and the painstaking perfectionism involved in its production, but above all, to the eye for detail that the Álvarez family has succeeded in enshrining in its wines.
Click on each family's logo to learn more