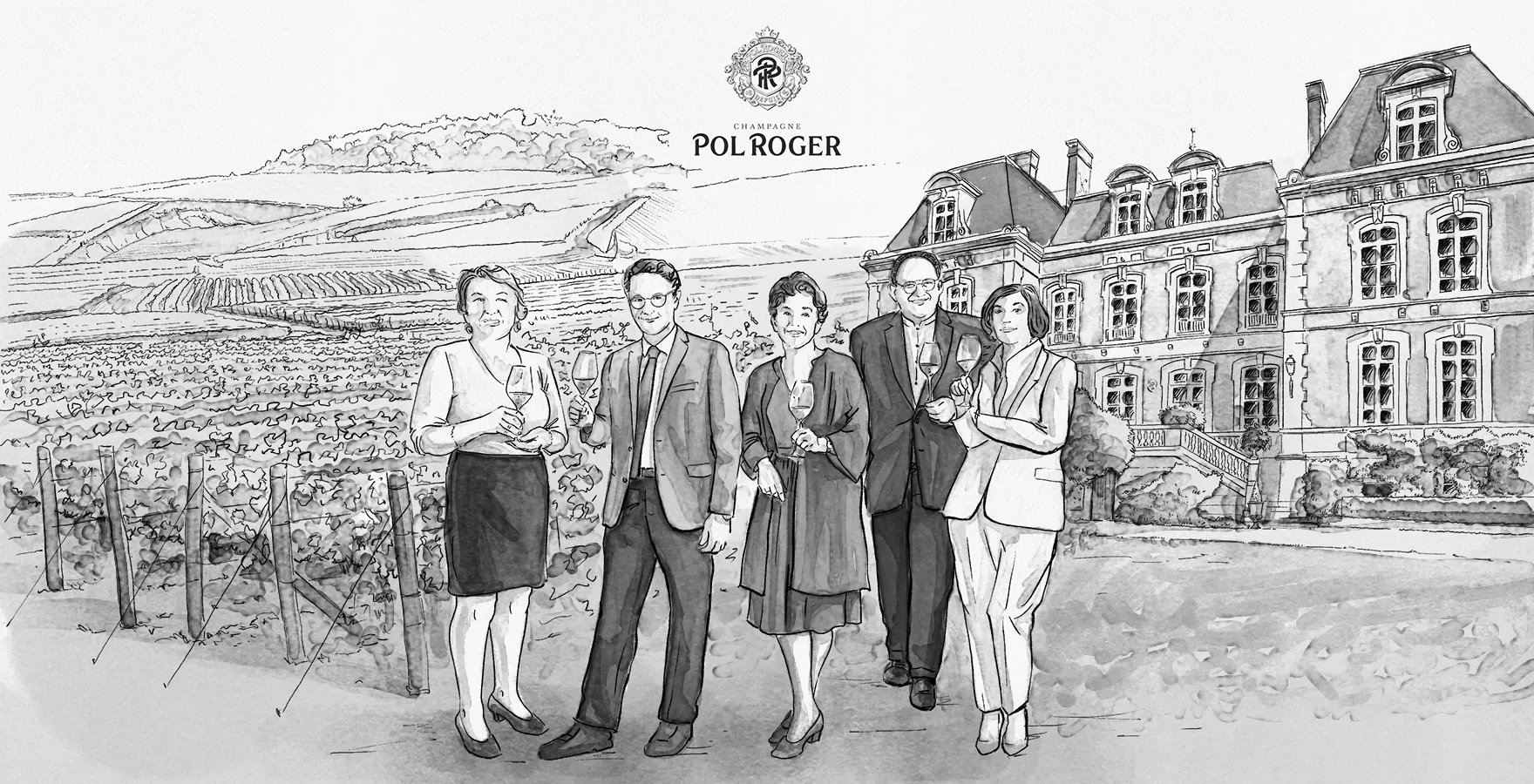 Primum Familiae Vini
Champagne Pol Roger
The PFV is made up of 12 member families, each sharing the same goal: to produce the very best we can. The Pol Roger family is proud to be associated with this illustrious group and we will never compromise our pursuit of excellence.
Created in 1849, the House remains loyal to its historical commitments: excellence and independence.
Pol Roger belongs today to the 5 th and 6 th generations of the family. The House was created in 1849 and is located in Epernay, France. This very traditional Champagne House, internationally acclaimed by lovers of fine wines for the quality of its products, is also famous for being Sir Winston Churchill's favourite champagne.
Pol Roger's cellars, extending to 9.5 km are among the coolest and deepest in the region: contributing to the excellent, persistent mousse of small bubbles which distinguishes all Pol Roger wines.
Click on each family's logo to learn more