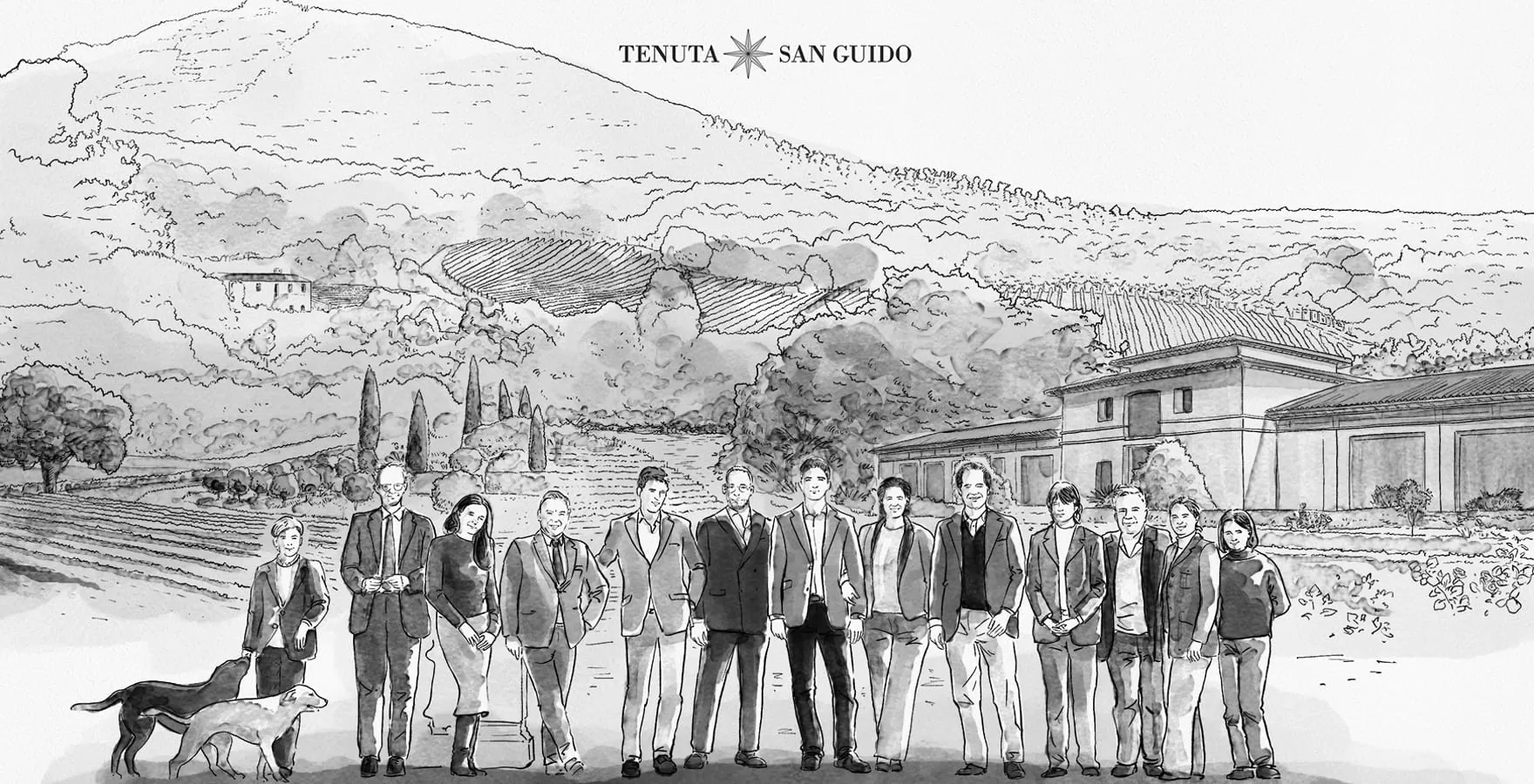 Primum Familiae Vini
Tenuta San Guido
Tenuta San Guido is a family business that produces wine, traditional crops and olive oil, breeds cattle in the wild and thoroughbred horses. We are deeply connected to our land, its population, traditions, economy and local activities. We feel a social responsibility towards the territory and we have strong respect for the environment. We are guided by the idea of doing our best to preserve the beauty and health of the place where we live. Our family shares this awareness with a long-term perspective. Tenuta San Guido is in fact a cultural and natural heritage to be preserved and handed down to future generations.
Tenuta San Guido is the result of a very long tradition.
Tenuta San Guido has belonged to the Della Gherardesca family for over 1200 years. In 1930, Clarice della Gherardesca marries Mario Incisa della Rocchetta and they decide to move to Bolgheri.
In 1942, Mario Incisa starts working on his oenological project, inspired by French tradition. It is the beginning of Sassicaia's adventure, a 'simple vague experiment', as years later he will call the birth of his wine.
From the late 70's, the company has been run with great responsibility by his son, Nicolò Incisa. His foresight led the company to become a modern family business. The love for the territory and the continuity of values, accompany the new generations in preserving and developing this heritage.
Click on each family's logo to learn more