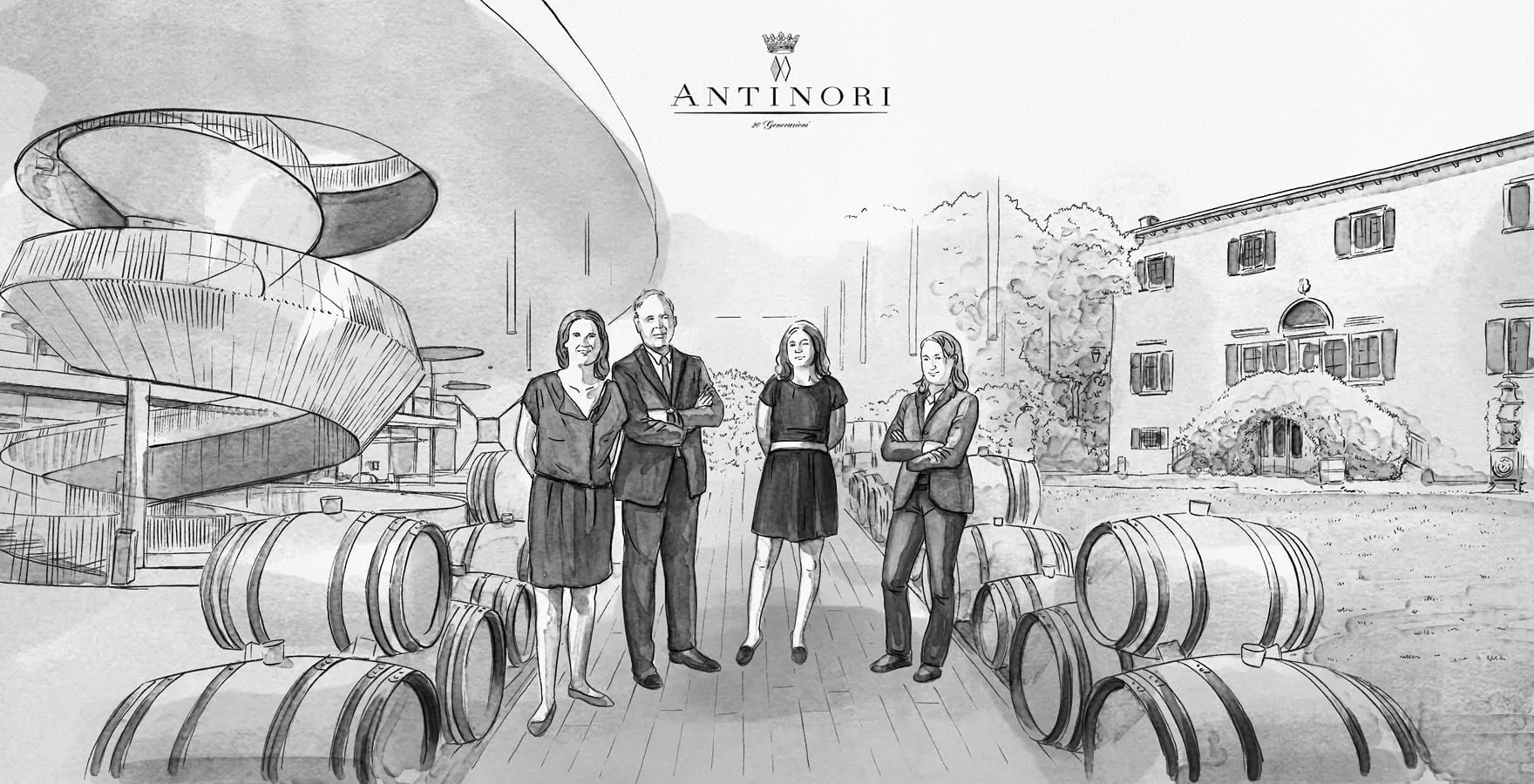 Primum Familiae Vini
Marchesi Antinori
When the opportunity arose to create an organisation of family businesses operating in famous wine producing regions and creating fine wines, we were enthusiastic. To be able to exchange ideas with other producers from a family business point of view seemed of great importance
A history since 1385 and a « double sprit » philosophy: 
TRADITION AND INNOVATION
In 1385, the Antinori family became part of the wine business when Giovanni di Piero Antinori joined the Florentine Vintner's Guild. Since 1966, Marchese Piero Antinori has run the company with his daughters, Albiera, Allegra and Alessia, also playing an active role. For more than 26 generations now, Antinori's philosophy has been based on a combination of tradition and innovation: preserving Italy's enological traditions and experimenting innovation in winemaking.
Each of Antinori's vineyards and estates has its own individual character, its own history and its own universe perceived and discovered in the tasting of each of their fine wines.
Click on each family's logo to learn more