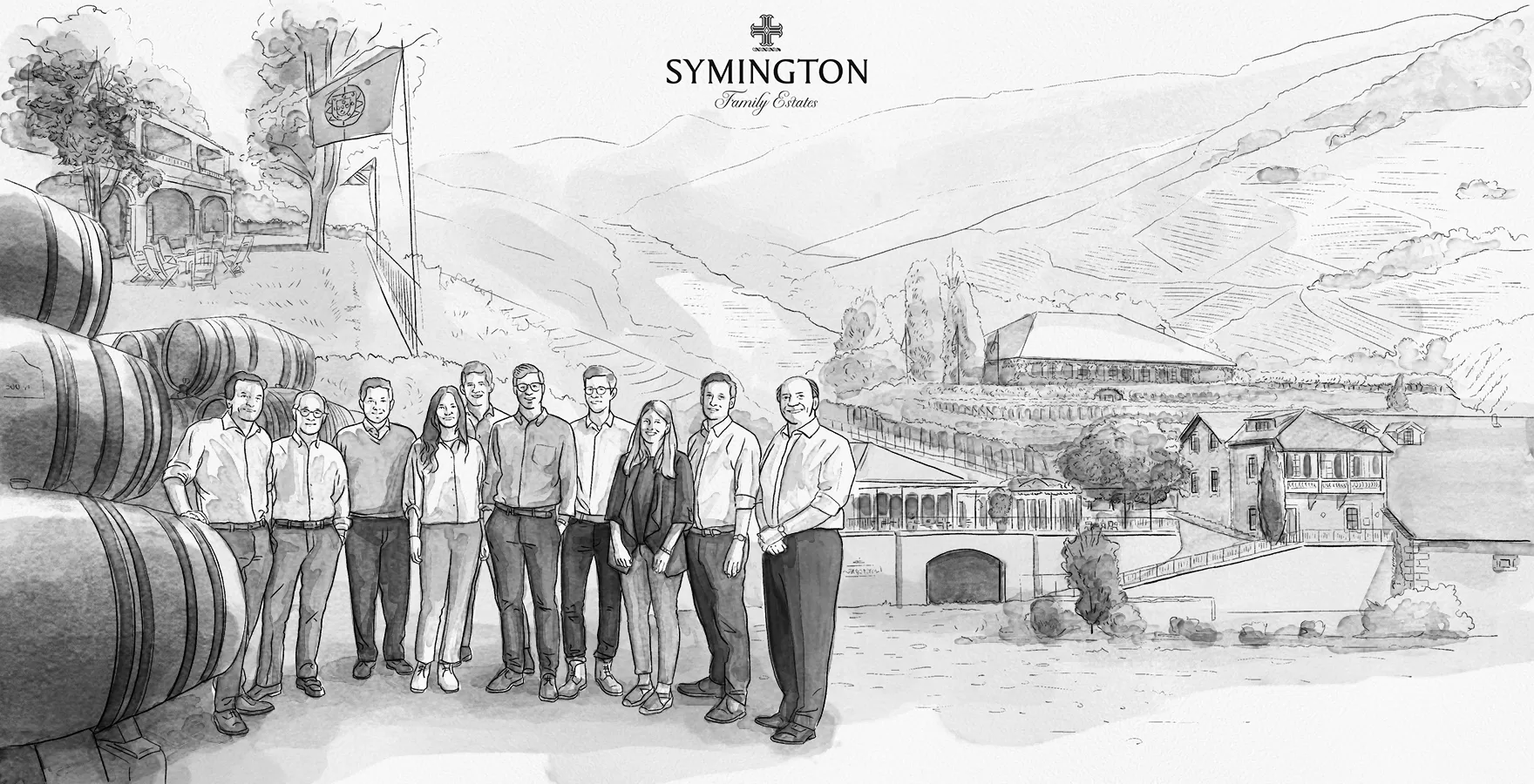 Primum Familiae Vini
Symington Family Estates
Ten members of my family work full-time in our company. We are strong defenders of the principles that the PFV upholds of family involvement, generational continuity, and wine excellence.
Centuries working in the mountain vineyards of the Douro.
The Symingtons have been Port producers for five generations since 1882 but go back fourteen generations as wine producers to 1652 through their ancestor Beatrice Carvalhosa-Atkinson.
The family are the largest owners of premium vineyards in the Douro valley as well as proprietors of a fine vineyard in the Alto-Alentejo and another in the Monção district of the Minho.
The Symingtons are the leading premium Port producers and are pioneers in the production of Douro red and white wines.
Click on each family's logo to learn more