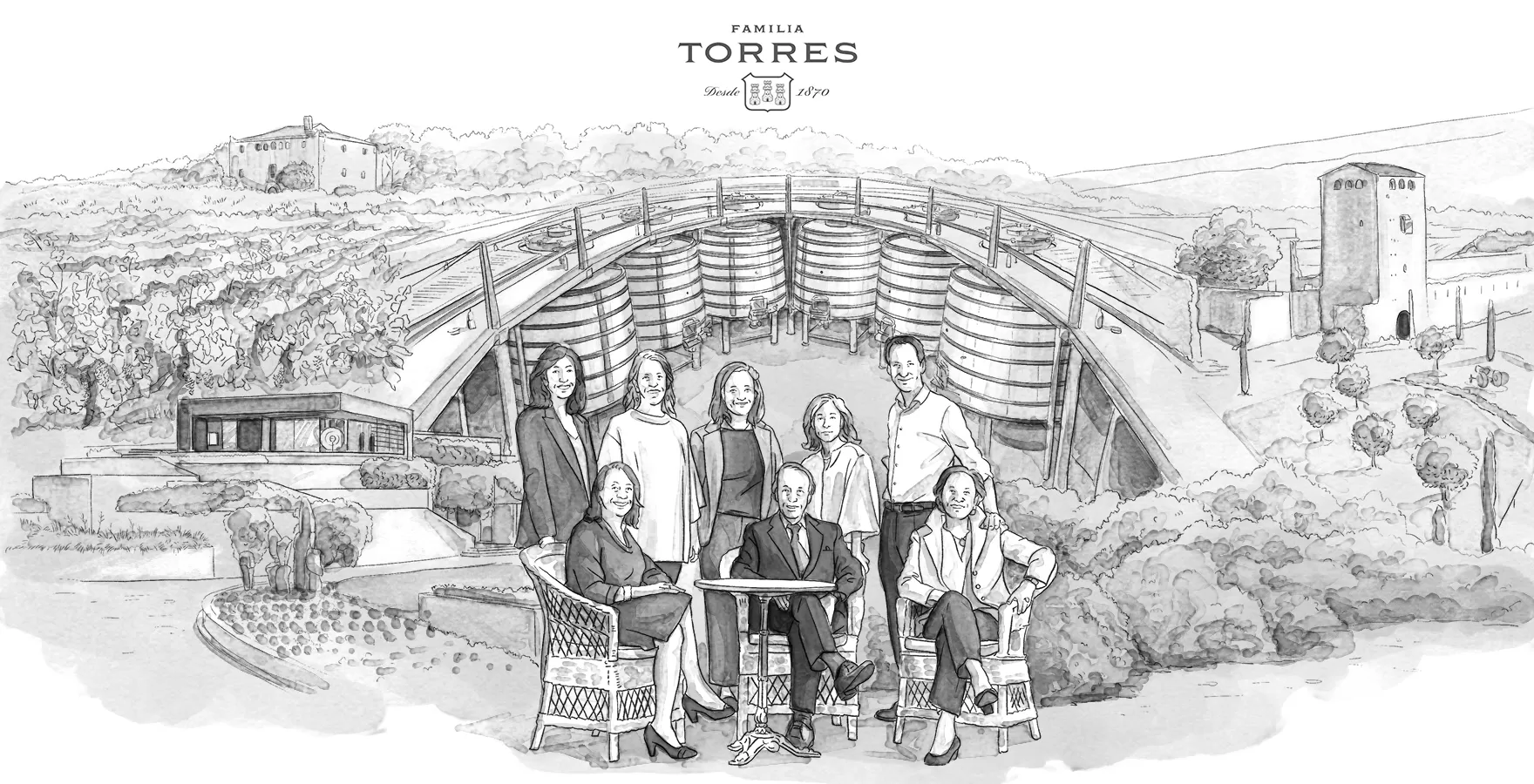 Primum Familiae Vini
Familia Torres
PFV was born of our desire to keep our companies in family hands. Now, after 30 years, we are proud to see that our common goal, created on a summer afternoon in Beaune with Robert Drouhin, has become a reality.
The more we care for the earth, the better our wine.
Winegrowers since the 16th century, Familia Torres founded its winery in Vilafranca del Penedès in 1870. Each generation has passed down the passion for wine culture based on respect for the land and tradition, and commitment to innovation.
Today, the fifth generation focuses on producing wines from unique vineyards and historical estates located in eight different wine regions in Spain, recovering ancient varieties, and implementing regenerative viticulture to tackle climate change. Since 2008, Familia Torres has taken active steps to adapt to global warming and reduce its carbon footprint with the aim of becoming Net Zero by 2040.
Click on each family's logo to learn more