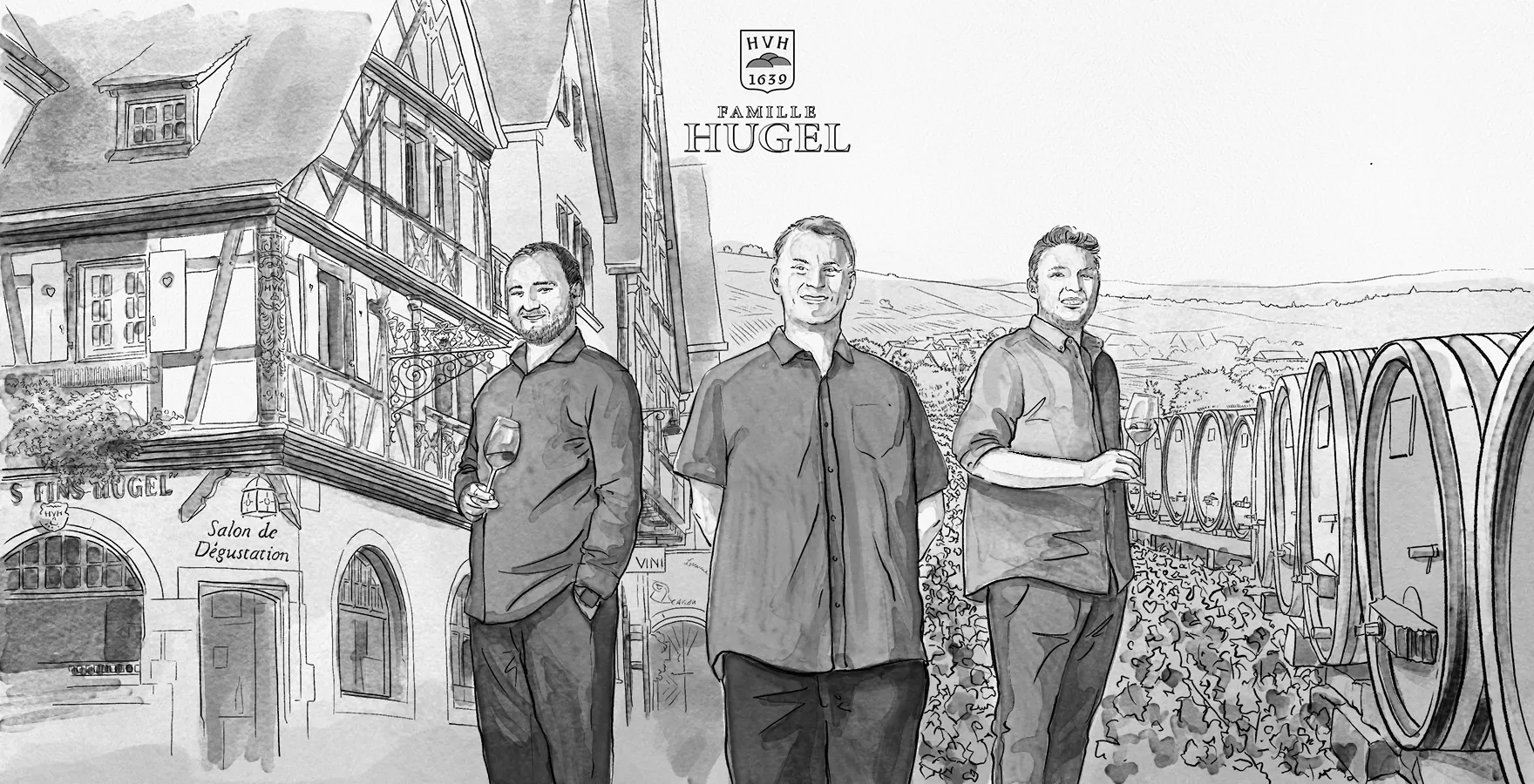 Primum Familiae Vini
Hugel Family
My great-grandfather told his sons: « Run your business so that when you meet the banker he has to greet you more cordially than you need to greet him! » We are proud that our family has become a member of PFV.
Thirteen generations dedicated to Alsace wines in a unique but challenging environment
Hugel is a name synonymous with Alsace. The family estate funded in 1639 in Riquewihr by Hans Ulrich Hugel, whose initials still appear on the family crest, today stands as one of the leading family owned estates of the wine world.
Hugel stands for quality and consistency, values which have made the venerable house famous around the world where the famous yellow labelled bottles are often the first Alsace wines consumers come across. The Hugels are often referred to as the ambassadors of Alsace wine.
Under the benevolent watch of Marc Hugel (12th generation), the 13 th generation, Marc-Andre and Jean- Frederic are following the footsteps of their ancestors. With rigor and passion, the Hugels proudly serve the vineyards that made them known, and sustained the living of the past generations, and the many to come.
Click on each family's logo to learn more