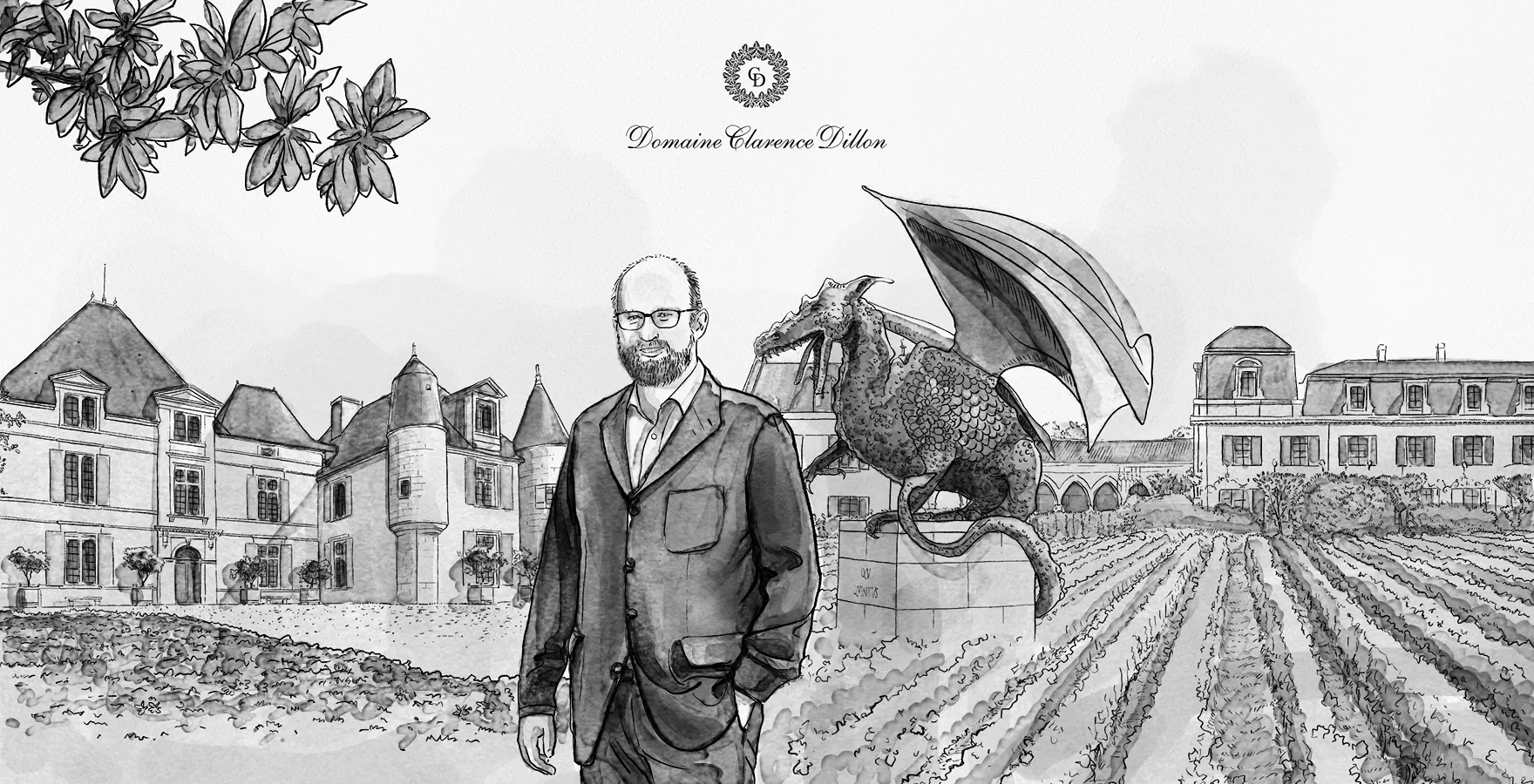 Primum Familiae Vini
Domaine Clarence Dillon
Our family company will soon reach its first century of winemaking. Given a history of 2000 years of vines at Chateau Haut-Brion, this seems like mere "drop in the bucket" (barrel seems more appropriate here). With every passing vintage we deepen our knowledge, commitment and passion for the world of wine and gastronomy. We are ever so grateful to be members of an organisation, made up of families that share our long-term vision and our values in an ever-changing world. We are a unique group of families who know that we can never rest on our laurels but rather must, with every vintage, strive to merit and live up to the moniker, Primum!
A family company celebrating the French "Art de Vivre" through an inspired blend of tradition and constant innovation in the world of fine wine and gastronomy.
Founded in 1935, the family-owned company, Domaine Clarence Dillon, is today chaired and managed by Prince Robert of Luxembourg, great-grandson of its founder, Mr. Clarence Dillon. It produces some of the most prestigious wines in the world including Château Haut-Brion, Château La Mission Haut-Brion, Château Quintus and Clarendelle.
Domaine Clarence Dillon combines tradition with innovation in order to extract the quintessence of exceptional terroirs and produce comprehensive families of authentic wines, which can be defined by the words balance, complexity and elegance.
True to its heritage of gastronomic excellence, Domaine Clarence Dillon has grown to include famed Paris restaurant Le Clarence (proclaimed one of the 50 Best Restaurants in the World), a fine wine merchant (Negociant), Clarence Dillon Wines and a number of exceptional wine retail and online shops, launched in 2015 under the banner of "La Cave du Chateau".
Click on each family's logo to learn more