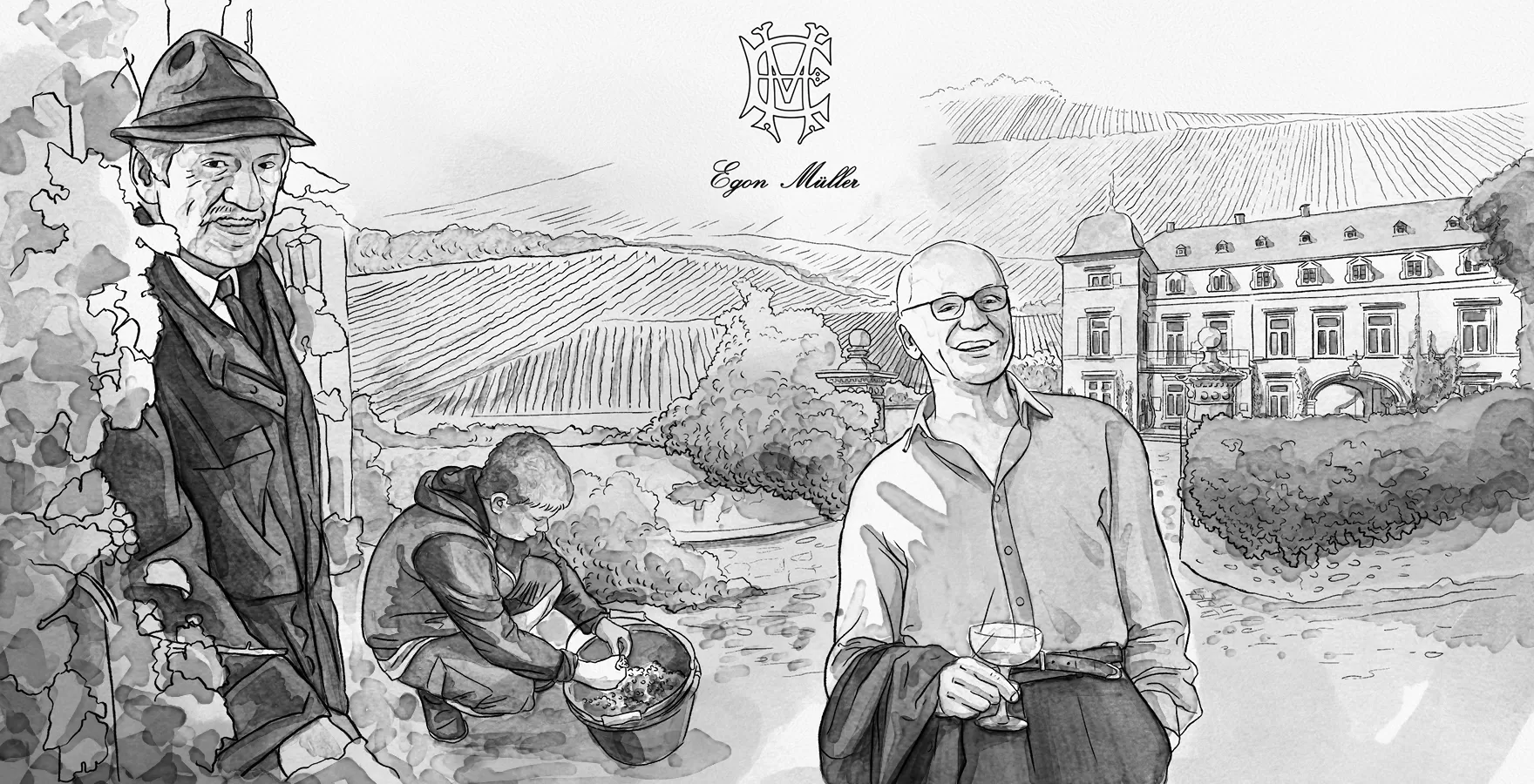 Primum Familiae Vini
Egon Müller Scharzhof
In our times where it is common to talk about "wine industry", PFV does a very important work, emphasizing family values and tradition over "shareholder value".
Producers of Saar wines since 1797.
Jean-Jacques Koch, Egon Müller's great great-grandfather acquired the Scharzhof estate in 1797 after the French Revolution and occupation of the West Bank of the Rhine River. The Scharzhofberg vineyard was likely planted by the Romans and belonged to the Monastery "St Marien ad Martyres" in Trier from its founding around 700 A. D.
The vineyards are exposed to a northerly climate. Consequently, much depends on the vintage and on late harvesting. Egon Müller's family's philosophy regarding the winemaking process is that the best wines are the ones that "make themselves". The family lives in its own vineyards and oversees the day-to-day operation at the estate.
Click on each family's logo to learn more