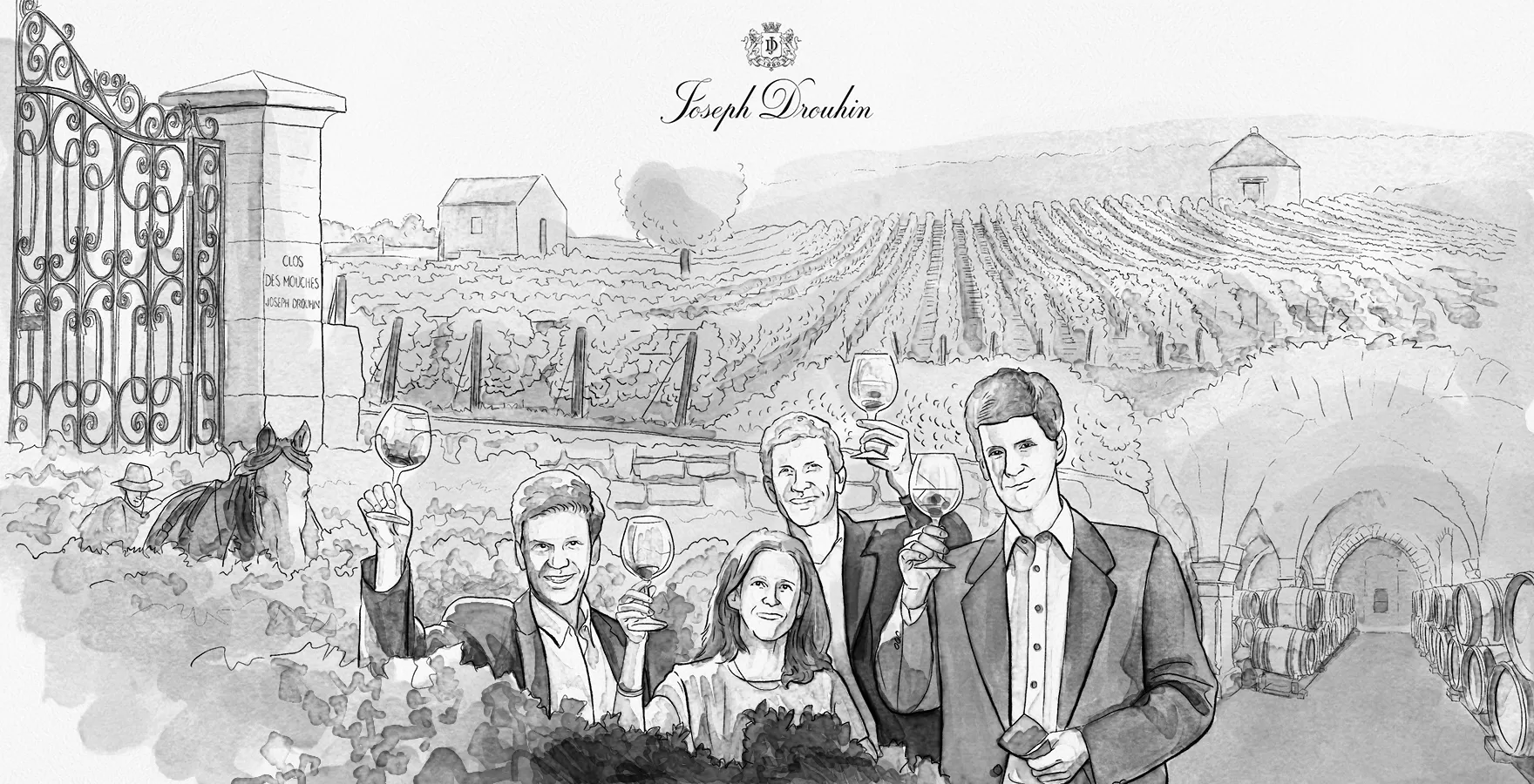 Primum Familiae Vini
Maison Joseph Drouhin
PFV provides a unique opportunity for families, especially the younger generations who one day will take the lead, to interact, exchange ideas and get a better feeling of the « family spirit » aiming to produce the best of our respective wine growing areas.
A Family Heritage
Founded in 1880 by Joseph Drouhin, taken over by his son Maurice then by Robert Drouhin the company is run today by the fourth generation: Philippe, Véronique, Laurent and Frédéric. 
With its 93 hectares of vineyards in Burgundy the family has adopted the biological and biodynamic approach since the mid-eighties with a strong commitment to elegance and "sense of place".
Joseph Drouhin wines accompany large types of cuisine and are found on the best tables and finest cellars in the world.
Click on each family's logo to learn more